Carbs in Sweets
Sweets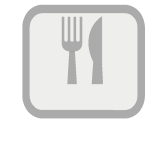 Sweets: Carbs
---

Sweets, Baking Chocolate, Squares
(1 square (1 oz))
8

Sweets, Candies, Twix Peanut Butter Cookie Bars
(1 package (2.06 oz, 2 bars))
31

Sweets, Desserts, Egg Custards, Prepared with Whole Milk
(1/2 cup)
23

Sweets, Frostings, Cream Cheese Flavor
(16 oz package)
308

Sweets, Frozen Desserts, Frozen Yogurt, Chocolate
(1/2 cup (4 fl oz))
18

Sweets, Honey
(1 tablespoon)
17

Sweets, Jam
(1 tablespoon)
14

Sweets, Jelly
(1 tablespoon)
13

Sweets, Orange Marmalade
(1 tablespoon)
13

Sweets, Molasses
(1 tablespoon)
14

Sweets, Pectin
(1 package (1.75 oz))
45

Sweets, Pie Filling, Cherry
(1 can (21 oz))
167

Sweets, Sugar, Granulated
(1 teaspoon)
4

Sweets, Nutrasweet, Equal
(1 packet)
1

Sweets, Syrup, Table Blends, Cane and 15% Maple
(1 tablespoon)
15

Sweets, Toppings, Marshmallow Cream
(1 jar)
156

Sweets, Caramels
(1 piece)
8

Sweets, Tootsie Rolls
(1 piece)
6

Sweets, Carob Candy
(1 bar (3 oz))
49

Sweets, Confectioner's Coating, Peanut Butter
(1 oz)
13

Sweets, Peppermint Mints
(3 pieces)
15

Sweets, Fondant
(1 piece)
15

Sweets, Fudge, Chocolate Marshmallow
(1 piece)
15

Sweets, Hard Candy
(1 piece)
6

Sweets, 5th Avenue Candy Bar
(1 bar (2 oz))
38

Sweets, Almond Joy Candy Bar
(1 bar (1.7 oz))
29

Sweets, Caramello Candy Bar
(1 bar (5 oz))
90

Sweets, Krackel Chocolate Bar
(1 bar (2.2 oz))
38

Sweets, Mounds Candy Bar
(1 snack size bar (0.7 oz))
11

Sweets, Reese's Peanut Butter Cups
(1 individual cup (.6 oz))
9

Sweets, Reese's Pieces Candy
(1 package (1.6 oz))
28

Sweets, Rolo Caramels
(1 package (1.91 oz))
28

Sweets, Skor Toffee Bar
(1 bar (1.4 oz))
23

Sweets, Special Dark Sweet Chocolate Bar
(1 bar (2.8 oz))
48

Sweets, Symphony Milk Chocolate Bar
(1 bar (2.4 oz))
39

Sweets, Twizzlers, Strawberry Twists
(5 oz package)
110

Sweets, Whatchamacallit Candy Bar
(1 bar (1.7 oz))
29

Sweets, York Peppermint Pattie
(1 large patty (1.5 oz))
34

Sweets, Jellybeans
(10 large (1 oz))
26

Sweets, Mars Almond Bar
(1 bar (1.76 oz))
31

Sweets, Milky Way Bar
(1 bar (2.1 oz))
43

Sweets, Sorghum
(1 tablespoon)
15
View Full Nutrition Label for Sweets

Sweets Nutrition Facts Label
Generate a detailed nutrition label for sweet n. Simply follow the link above and select the specific food and serving size. Our food labels include over 30 nutrition facts including Fiber, Fat, Protien, Calories, Vitamins, and more.
Carbs Values for Similar Foods

0
Tools
Sweets Nutrition Facts
For more detailed information about sweet n including a full nutrient facts label for sweet n try our
sweet n food facts page
. It is possible to regenerate the label for any quantity of sweet n. Then use
RecipeBuilder
to add the ingredient to a list of up to 25 ingredients. Once all of the ingredients are added, a new label will be created which totals the nutrient values for the entire list.