Nutrition Facts for Pizza
Pizza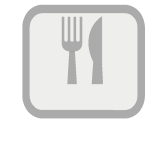 Pizza (1 slice)

180

5 g

2 g

20

15 mg

10 g

0 g
Nutrition Label for Pizza
Pizza (1 slice)
Nutrition Facts
Serving size: 1 slice (71 g)
Amount Per Serving
% Daily Value*
Vitamin A 6%

Vitamin C 4%
Calcium 6%

Iron 6%
Zinc 4%

Thamin 10%
Riboflavin 15%

Niacin 15%
Vitamin B-6 4%

Folate 10%
Vitamin B-12 4%

Phosphorus 8%
Magnesium 2%

Vitamin D -
*
Percent Daily Values are based on a 2,000 calorie diet. Your daily values may be higher or lower depending on your calorie needs
Tools
Customizing your Food Label
Food labels can be updated using our Food Label Generator. Try it
here
.
Understanding Food Labels
For more information about how to read food labels, go to our
Understanding Nutrition Labels
page.
Source
The nutrition values in the
'Pizza'
label above were obtainted from the USDA National Nutrient Database for Standard Reference.
Rounding
The U.S. Food and Drug Administration specifies
rules
for how each nutrient value should be rounded. The label above conforms to these guidelines.
Percent daily values
The numbers in the % Daily Values section of the food label above are based on a 2,000 calorie diet. Check your
DCI
to determine if these numbers should be altered for your diet.
RecipeBuilder
Try our
RecipeBuilder
tool if you are interested in the health value of your favorite recipes. Simply enter all of the ingredients, and RecipeBuilder will total all of the nutrition facts and generate a custom food facts label similar to the one above.